Shame
Anusha Bose
India.  24 min.  2018
SHAME is a dark comedy that walks the thin line that separates the two worlds; the haves from the have-nots; the affluent from the service providers; the indulgent from the repressed. And it is when Fanny slips and crosses the forbidden line in a moment of temptation that she confronts both the wrath of her employers and the demon within. Shame is the twisted journey of a meek, vulnerable woman who emerges from the background to unapologetically reclaim her dignity, confidence and her right to desire.
ANUSHA  BOSE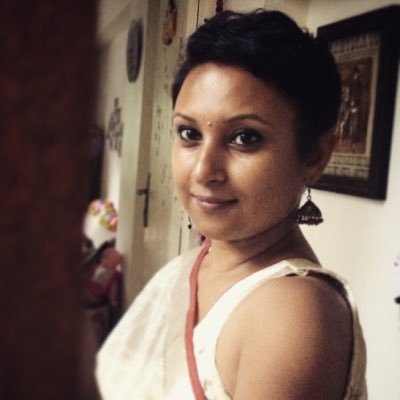 After a decade of producing news and lifestyle features for NDTV 24×7, Good Times and NDTV India, Anusha Bose moved to non-fiction programming in GEC TV at Star, conceptualizing shows for Star Plus, Life OK, Channel V, Jalsa and Pravah. She went on to head business development and creating fiction programming at a production house, Rowdy Rascal before she started penning screenplays for film and the web. Shame (2018) is her directorial venture.