Return
Selman Deniz
Turkey.  2019.  18 min
Eyüp crosses the mount Ararat and starts to look for his aunt in the Yerevan by following a mad man's words. His aunt also expects someone to come from behind this mount for years. Eyup can not be sure about the one who he found behind the blue door, whether his aunt or not. Because they can't understand each others.
SELMAN DENIZ
He was born in 1989 in Mardin. He got primary and secondary education in Mardin. In 2013 he graduated from Faculty of Education at Ahi Evran University. He joined various Cinema Workshops and took part in short films. He worked at film festivals in Mardin and Silopi. His second short film script "The Return" won production support from Turkey-Armenia Cinema Platform. Currently he is working in film sector. Living Spain.
Filmograpy:
Mamoste/ 2014/ short/ Directed
Veger(Return)/ 2019/ short/ Directed-Scenario
DIRECTOR,S NOTE
The main character Eyüp has grown up knowing the story of his grandfather who has survived the genocide and adopted by a Kurdish family. This minority cannot maintain their identity and they are assimilated into Kurdish in period of one century. As the time passes by, the stories of genocide are replaced by violence stories of '90s. A family that has been driven away from their land, witnesses the torture and suppression in a different land and under a different identity. Eyüp who is doing sheepherding at the foothills of Ararat, likens the mountain to a lover. The more İbrahim tells him about his aunts affection, the more Eyüp perceives the mountain as sanctuary which can save him from all the evils that he is experiencing. When İbrahim gets killed during the curfew, Eyüp decides to pass the mountain as a sign of his devotion to Ibrahim's memory.
With this film I will be able to touch the stories about the Armenian massacre that I have heard during my entire childhood and which has become a part of my personality. For me, this film is a reflection of all of those stories.
In the film, in accordance with lyricism of the story, the photography will be at the forefront. While the camera shuttles between Kurdistan and Armenia, it will focus on the love of these two lovers.
As there is no time and space in the story, the camera movements will stay away from exaggeration and will move calmly.
POSTER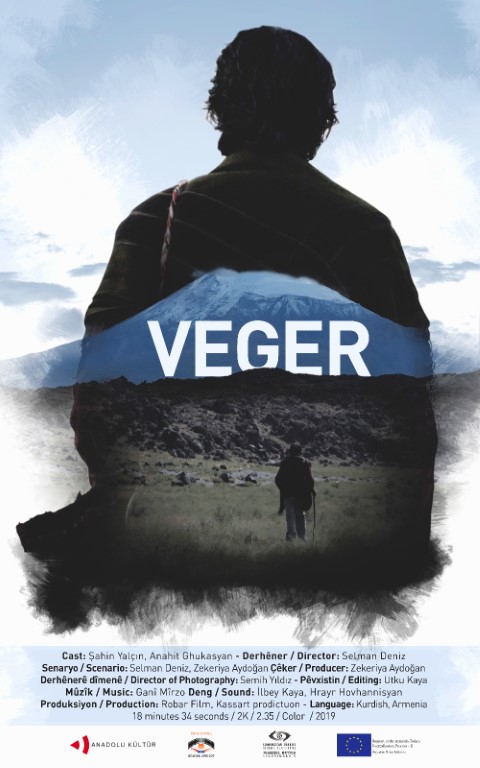 CONTACT
Selman Deniz : pele47@hotmail.com