I Never Left You Alone
Mireia Noguera
Spain. 2019. 17 min
Claudia, a teenager who has always felt a strange rejection for her mother, accompanies her to clean an old family house where they used to spend the summer. Once there, Claudia encounters the ghosts of her past and is forced to confront the truth from which she has been escaping all her life.
MIREIA NOGUERA
Born in 1992, director and scriptwriter of national and international award-winning short film "Centrifugado" (2017) and the recently released "I Never Left You Alone "in the Official Section of the Sitges Festival 2019. Personal assistant to film director David Victori for more than 6 years, has been in productions like "El Pacto" (2018). Represented by the Alter Ego agency in Spain. She is currently preparing her first feature.
DIRECTOR,S STATEMENT
"I never left you alone" is a women's story told by a woman. Specifically, by a woman who has lived this same story.
And this is why we want and can tell this story, because we know what we are talking about.
For the same reason, when choosing the team it was very important to surround ourselves with women. Of women who understood and vibrated with this story. That they would like to come together to give voice to this issue that is still so taboo and so unknown to society.
This story is much more than the search for a mother and daughter's way back. This story goes beyond sexual abuse to minors within the same family. This story speaks of the consequences that these acts entail for the victim. And to talk about it.
In most cases, the same families cover up these acts, as it is so disconcerting that this can happen within a family that they do not know how to assimilate or manage it. And what is not known is that when it is finally said out loud, the family usually leaves the victim aside in instead of the abuser, accusing her of having broken the family.
And that's where the real hell begins.
POSTER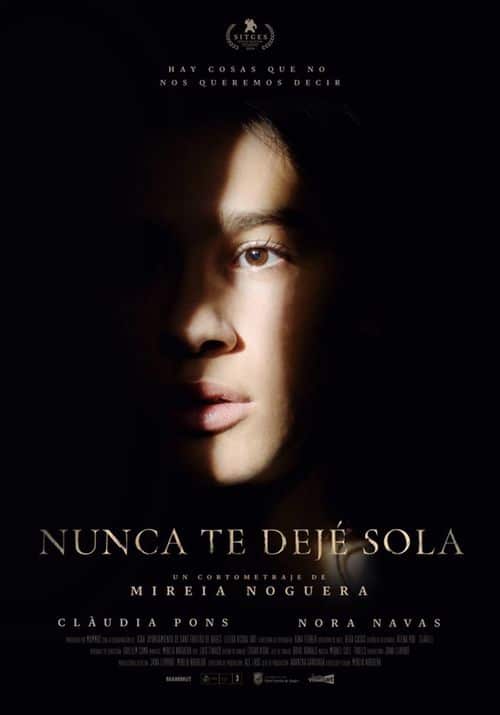 CONTACT
Mireia Noguera : nogueramireia@gmail.com