Topanga
Aycil Yeltan
Turkey. 2019. 15 min
Hearing impaired, homeless Gala escapes from a man who continuously abuses her.
While her life becomes a routine in an abandoned old truck on a mountain road, she has no clue how the abusive man finds out where her hiding place is.
One night, after a brutal attack, she finds the strength to stand up one last time and starts walking. She has no clue where this survival walk will end up and change her life!
AYCIL YELTAN
Aycil Yeltan earned her MFA in acting at CalArts. As a classically trained actress, she has performed in numerous stage productions both in the US and her home country Turkey. Recent years, Aycil played the role of Sasha in "Shirin in Love" by Iranian film director Ramin Niami and Turkish Film "We were Dining and I Decided" where she played one of the leads. The film screened in various Film festivals around the Globe and was nominated for the best first film award at Montreal World Film Festival. Her directorial debut "Marie Clementine" was invited to several film festivals, including Middlebury New Filmmakers and nominated for a best short film at the Moving Picture Film Festival in Belgium in 2017.
"Topanga" is her second film she wrote , directed and produced.
Yeltan is also a classically trained musician. She plays the cello and
sings.
Filmography
Muse – 2020 (Producer) 2020
Topanga – 2019 (Screenwriter, Director, Producer) 2019
Steel+Water 2018 ( Producer) 2018
Marie Clementine (Screenwriter, Director, Producer) 2016
Steel + Water (Actress) 2018
Marie Clementine (Actress) 2016
We were Dining and I Decided (Actress) 2015
Shirin in Love (Actress) 2014
Nude Nuns with Big Guns (Actress) 2010
Run Bitch Run (Actress) 2009
Light of Olympia (Voice) 2008
Tv Series
MickeyMouse (Voice) 2016
Loch Ness (Actress) 2016
The Line (Voice) 2012
Yilan Hikayesi (Actress) 1999-2001
Ruhsar (Actress) 1997-2001
Tati Kaciklar (Actress) 1996-2001
Kara Melek (Actress) 1997-2000
DIRECTOR,S NOTE
This is a story of a woman who is resilient in the face of all impossible circumstances. Being a hearing impaired person makes her more vulnerable. The characters symbolize different phenomenon in this film.
Gala is the symbol of weakness by lack of possession but powerful by resilience and the ability to survive while the artist takes a role as hope!
I witnessed a huge increase of homelessness in Los Angeles recent years. Being a storyteller and an artist in different disciplines, I thought that it is time to voice the issue and call art to the rescue.
In my opinion, art is a protagonist for humanity in many ways and I wanted to underline how art`s power can be effective on even the most miserable lives.
POSTER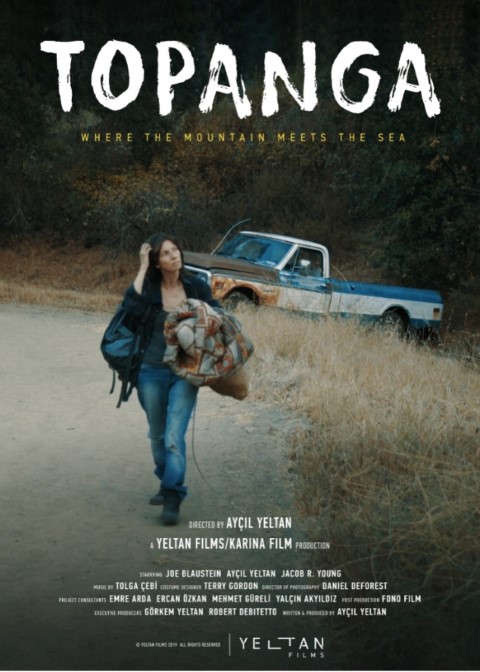 CONTACT
Aycil Yeltan : aycil@yeltan.com