River Silence
Rogério Soares
Canada. 2019. 90 min
A poetic journey alongside four women, River Silence is witness to the human and environmental cost of a large-scale development in Brazil's Amazon basin. The Belo Monte hydroelectric dam is but one of many scheduled to be built in Brazil—and the characters we meet represent thousands of similarly displaced women, men and children.
We follow Francinette as she lovingly raises her children and grandchildren, moving to a new house in Altamira as compensation for the destruction of the modest home she had lived in for 18 years. Her resilient spirit and new surroundings are little comfort, however, when faced with her daughter's unplanned pregnancy and ongoing substance abuse. Tamakwera, of the Parakanã nation, is also a new resident of Altamira, forced to move when life along the Xingu River became unsustainable. We see this Indigenous mother of four girls struggle to adapt to city life as she attempts to preserve her culture, language, and rituals.
ROGERIO SOARES
For Montreal-based filmmaker Rogério Soares, the Amazon is his soul home: "it is a kind of spiritual home to me, a place that never stops feeding my imagination and shaping my values." He first moved to the Amazon at the age of 18 after hearing his father's many tales of endless rivers as big as the sea. Rogério's deep love and understanding of the Amazon's fragility and complexity, as well as its people, is at the heart of River Silence and the family stories he followed over three years.
He has previously directed documentaries in the region for Al-Jazeera (USA) and TV Cultura (Brazil). River Silence is Rogério's first feature documentary.
POSTER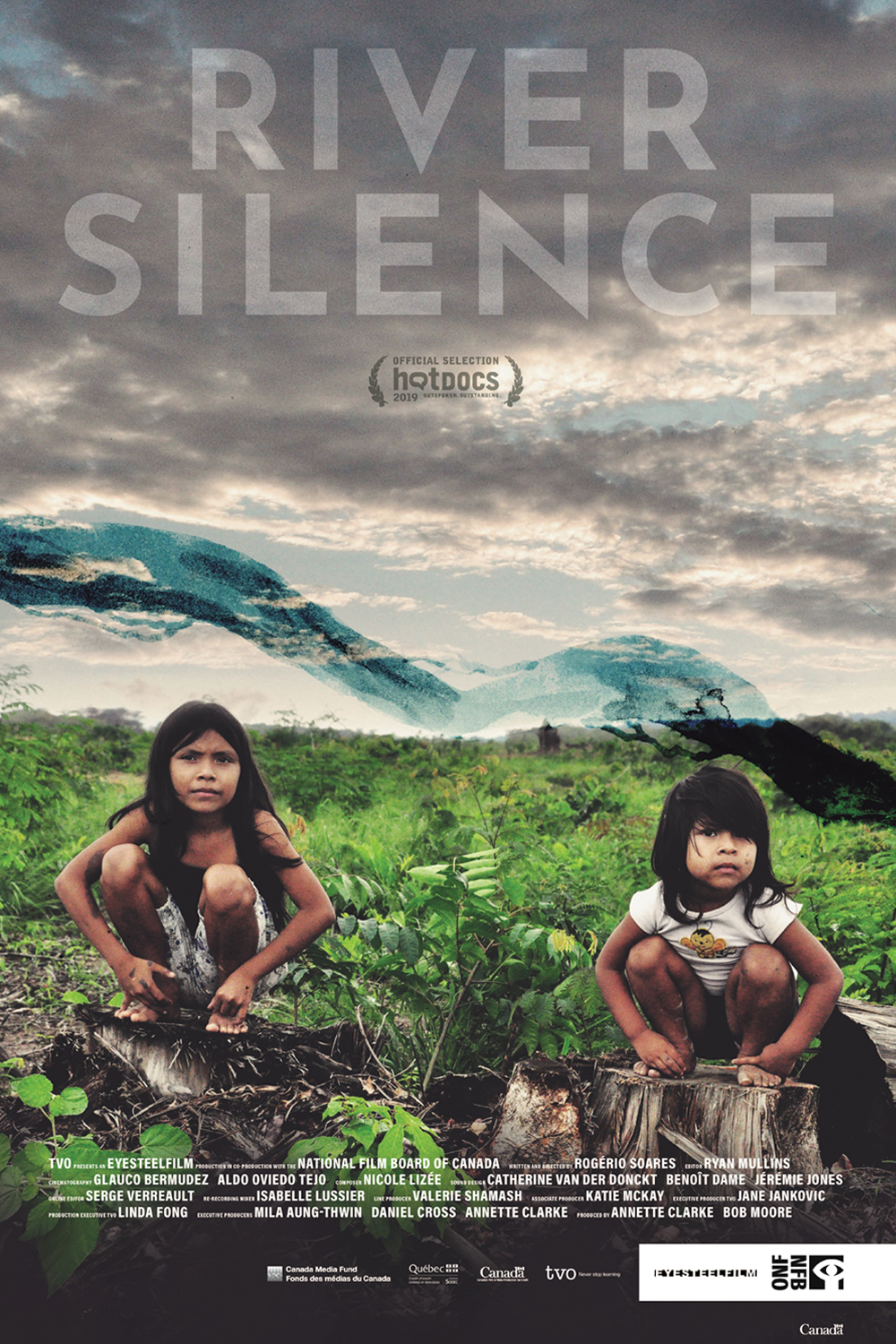 CONTACT
Camille Jacques : distribution@eyesteelfilm.com