Murghab
Daler Kaziev, Martin Saxer, Marlen Elders
Germany. 2019. 81 min
A generation ago, Murghab was well taken care of.  As the highest town of the former Soviet Union at 3600 metres above sea level and close to the sensitive borders with Afghanistan and China, the town enjoyed ample provisions from Moscow brought in via the Pamir Highway. It featured electricity around the clock, an airport with regular flights, a movie theatre, and a hospital with central heating.
Since then, Murghab and its people have weathered several storms and many of the Soviet hallmarks are crumbling away.  Yet, life goes on and, with wit and improvisational skills, the ruins of Socialism afford a plethora of new but precarious ways to make do.
The film provides a window into contemporary life in Murghab. It offers glimpses into people's daily routines, inviting the audience on a journey to the Pamirs. It follows a group of men harvesting shrubs on the windswept high-altitude plateau, a nurse keeping regional health statistics, a passionate teacher inspiring a sense of history and purpose in her class, and a welder building stoves from the scraps of Soviet modernity. A winter film of hardship, work and hope.
MARTIN SAXER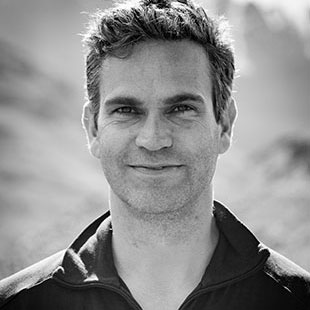 The film Murghab is the result of a close collaboration between three filmmakers, all of them with a background in anthropology. Daler, who grew up in Murghab, brought crucial knowledge and personal connections to the team; Martin contributed his experience from making two prior feature-length documentary films as well as insights from his own research in the Pamirs; and Marlen added her skills in tracing atmospheric tunes and her expertise in sound recording.
This combination made for a truly collaborative approach. Much of the content, form and structure of the film emerged while shooting in Murghab in February/March 2018 during long hours of discussions accompanied by the steady sound of a generator charging our equipment at night. While shooting, it was mostly Daler leading the conversations, while Martin focussed on camera work and Marlen on sound recording. Editing started with an intense two-week retreat in a Bavarian village in the Alps before Daler moved to the US to start an MA programme at Cornell University. Marlen and Martin took the lead during postproduction, with Daler watching rough cuts and joining the discussions remotely.
Murghab is also based on research: Daler's BA thesis on shrub collectors and Martin's work in the five-year project Remoteness & Connectivity: Highland Asia in the World, funded by a European Research Council Starting Grant and carried out at the Department of Social and Cultural Anthropology, University of Munich see highlandasia.net
POSTER
CONTACT
Martin Saxer : martin.saxer@lmu.de