The Song We Sang
Aarti Neharsh
India. 2020. 21 min
The quiet city of Ahmedabad comes alive during the nine nights of Navratri- a dance festival celebrated across India. Krishna, an economist questioning certain choices she's made in her life, meets Alia, a friend's cousin from Delhi. A plate of sweet-spicy golgappas and a song leads to more and the two women decide to ditch the loud Navratri event and walk the city, carrying conversations about love, home, religion, fears, falling for each other as the night grows. However, every choice made is another choice forgone, leading to a different reality- a reality where this night might not have happened.
AARTI NEHARSH
Aarti is a graduate from Pune, holding a major in Film & Television. After working for almost three years now with Green Chutney Films as a Director and Writer of Ad films, she tells a story close to home.
DIRECTOR,S NOTE
The Song We Sang was conceptualised a year ago as a five-minute sketch between two strangers who meet one night and fall in love. The idea was as simple as it could get and as my first film, I knew this was the story I wanted to tell- an honest attempt at bringing the energy between two women on screen.
It had to be a story about two women. The thought of two women in their ghagras freely roaming the city, sharing a safe space without a patriarchal gaze and falling in love was a thought that instinctively came to me. The attempt was to normalise the relationship and just let the two characters breathe. Even while writing the film, my co-writer- Chintan and I were conscious of writing every conversation with this thought and nuance, making sure the heart of the film remains in the magic between Alia and Krishna.
POSTER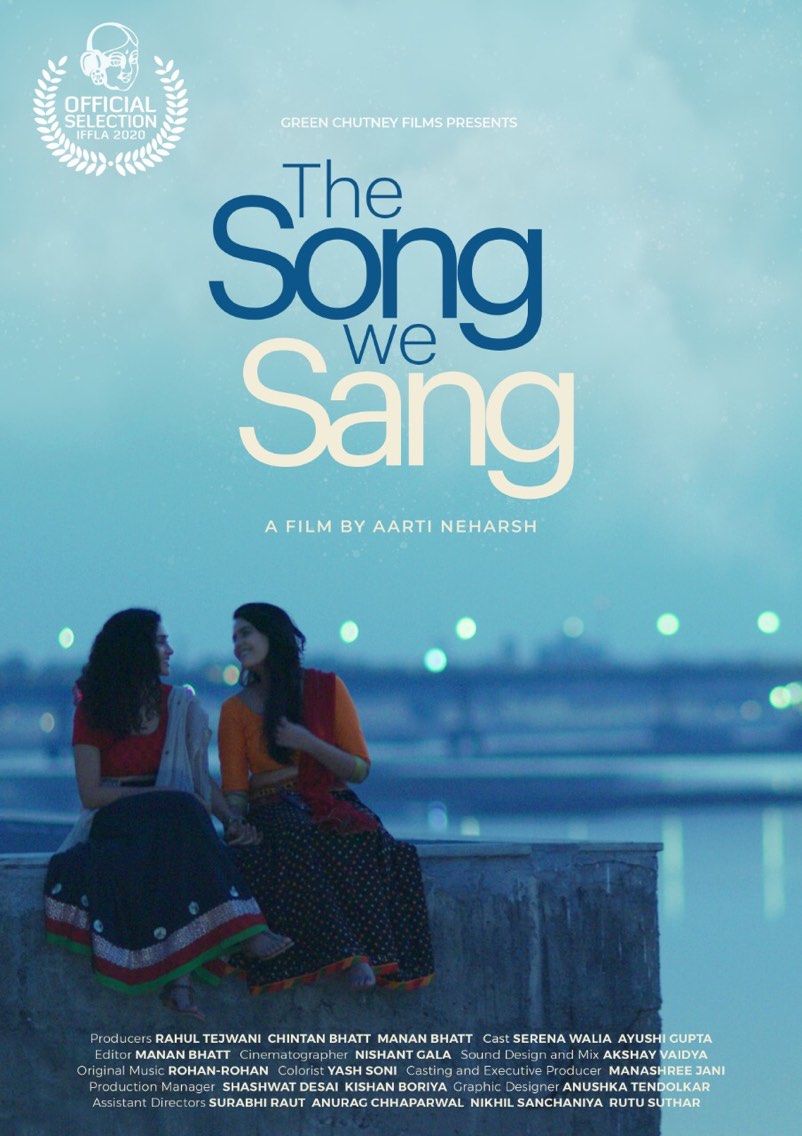 CONTACT
Manashree Jani : manashree@greenchutneyfilms.com