Metamorphosis
Rajdeep Paul,  Sarmistha Maiti
India.  2019.  30 min
Aasia belongs to a clan of Bahurupis – indigenous street cosplay performers – who dress up as Hindu deities despite being Muslims by birth.  She wants to adopt her father Ali's art of metamorphosing into Kali, the black Goddess of Time, Power and Liberation, but is not allowed to do so because she is a woman. Instead, the now decrepit Ali, forces the traditional family profession onto his son Aslam who detests it fearing ridicule, persecution and its waning popularity.  Despite poverty and hardship the small family lives freely in the fringes of the village society in the lap of nature influenced by the religious syncretism of the Baul-Fakir mystics, tolerated by both Hindus and Muslims.  But a sudden surge of religious fundamentalism is raising a storm in the society that will transform their lives forever.
RAJDEEP PAUL – SARMISTHA MAITI
Rajdeep Paul and Sarmistha Maiti are independent filmmakers, alumni of Satyajit Ray Film and Television Institute (SRFTI), India and recipients of the National Film Award from the Honourable President of India for the feature length documentary film "At the Crossroads Nondon Bagchi Life and Living" at the 61st National Film Awards, 2013. The duo has written and directed several documentary films, short fiction films, PSA, Animation and New Media films. They have worked with both international and national producers of repute like PBS & ShowOfForce – USA, Native Voices – UK, Films Division, Doordarshan, Prasar Bharti & Public Diplomacy Division, Ministry of External Affairs, Aurora Film Corporation, Krish Movies etc from India. Triambigram Arts happens to be their production company. Their debut feature film script "The Biryani Seller" has undergone mentorship in the first edition of Mumbai Mantra Cinerise Screenwriting Programme 2014-15 from the likes of Michael Radford, Audrey Wells, Sebastian Cordero, Sriram Raghavan and Anjum Rajabali, and was one of the 18 official selections in NFDC Film Bazaar Co-Production Market 2016 in Goa, India while their another feature film script "Pinjar" is in the competition for Cinestaan India's Storytellers Script Contest 2018-19.
POSTER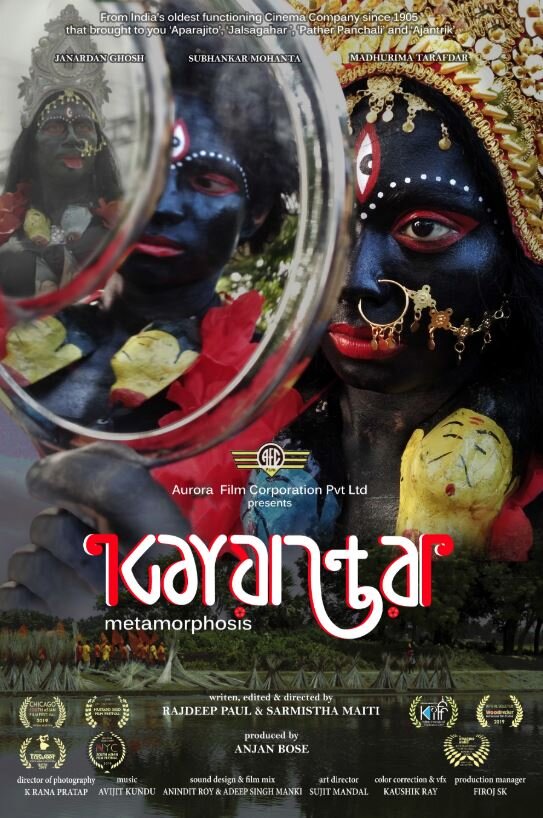 CONTACT
Aurora Films :    aurorafilm@bharatmail.co.in