The Diver
Michael Leonard,  Jamie Helmer
Australia.  2019.  12 min
Rage, chaos and confusion consume Callan's mind,  creating a destructive environment for all those around him. Only the solitude of the underwater world is capable of soothing his volatility.  But when his base instincts are left unchecked, the violence he is capable of displays its full potential.
JAMIE HELMER – MICHAEL LEONARD
Michael Leonard started experimenting with cinema in 2008, creating his own DIY films and screening them throughout the city of Melbourne with other artists and musicians under the banner Beg, Scream and Shout. These events were committed to screening DIY film with live music and ran from 2009 – 2014.
In 2013 Michael took his DIY epic, Tears In the Cock, to America where it was an Official Selection at the Orlando Film Festival, and received an Honourable Mention at the Santa Monica Independent Film Festival.
Jamie Helmer's first foray into filmmaking was during his undergraduate study at Murdoch University in Perth.  A series of experimental shorts preceded the dream-like short drama, Yesterday. Then, as his post graduate thesis began to take shape, the more ambitious featurette Fugue came to fruition. Fugue is the story of a grieving man who spirals into an increasing obsession with a string of local murders – the film examines western society's paradoxical relationship towards death.  Fugue went on to screen at various film festivals including Perth's Revelation Film Festival and the Denver Underground Film Festival (where it was runner-up for best narrative short).
DIRECTOR,S  STATEMENT
In creating The Diver,  we intended to investigate the relationship between human culture and its primal impulses towards violence. Our aim is not to provide answers,  but to open up the myriad of questions this concept provokes.  Through this, we hope to better understand the root of this seemingly inherent violent nature and the possible ways to quell these desires.
POSTER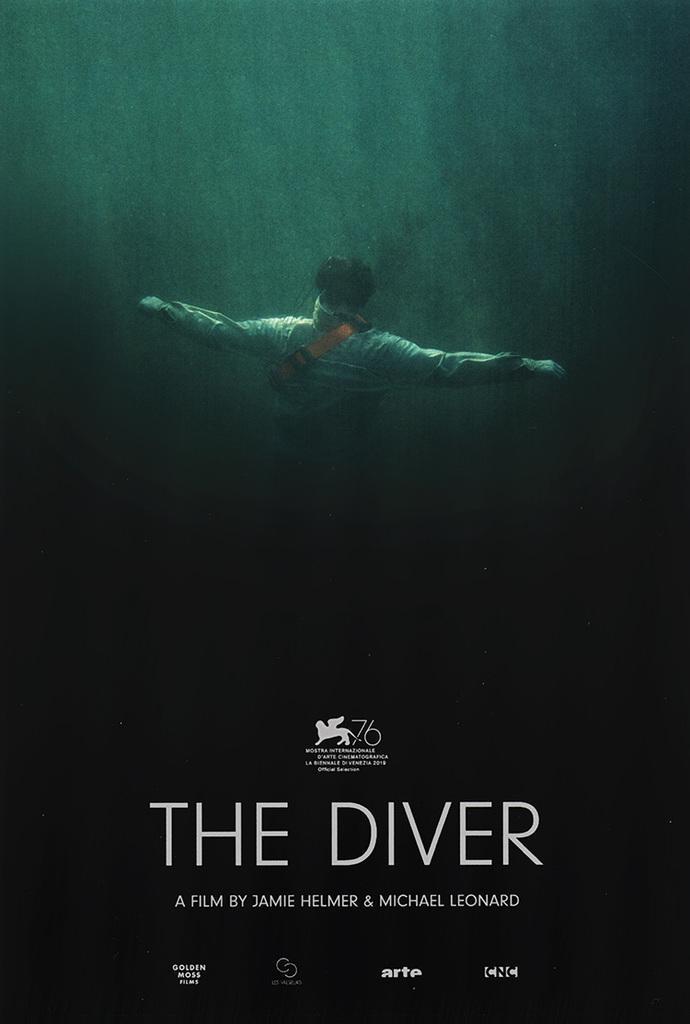 CONTACT
Golden Moss Films :    goldenmossfilms@gmail.com