In The Land of Poison Women
Manju Borah
India. 2019. 104 min
The film is a depiction of an individual's effort to break the myth of 'poison women' in a remote part of Arunachal Pradesh. Thongchi has written the novel in the backdrop of Zemithang region of Tawang district. Besides presenting a story of suspense, the novel portrays a superstitious belief prevalent among the people of that tribe. The movie won the 66th National Award for the best Pangsenpa film.
My film explores the indigenous people of North East, their political status, their struggles of their own existence: National Award winner Manju Borah.
Shedding light on these remote locations, she said, "People aren't aware of the location where I shot my film. It is at the India-China border. There are less than 5000 people from a community living there. I truly believe that if one visits that place, one would feel nature is so vast and beautiful."
MANJU BORAH
Six times with eight National Film Awards ( Rajat Kamal) winner Manju Borah, earlier a short story writer started her film making journey in 1996 with an Assamese film 'Sapon ' . 'Baibhab'(A Scam in Verse) is her first independent film released in 1999 followed by 'Anya Ek Yatra' 2001, 'Akashitorar Kothare' (A Tale Told Thousands Times) 2003, 'Laaz'(Shame) 2004, 'Joymati the Saviour' 2006, 'Aai Kot Nai (MA) 2008, 'Ko:Yad' ( A Silent Way) 2012, 'Dau Huduni Methai'( Song of the Horned Owl) 2015, 'Sarbagunakar Srimanta Sankardeb'(an animated film) 2016 and In the Land of Poison Women 2018. All these films either received National Film Awards at different categories or being selected in Indian Panorama at IFFI and also at various International Film Festivals inside the country or abroad.
POSTER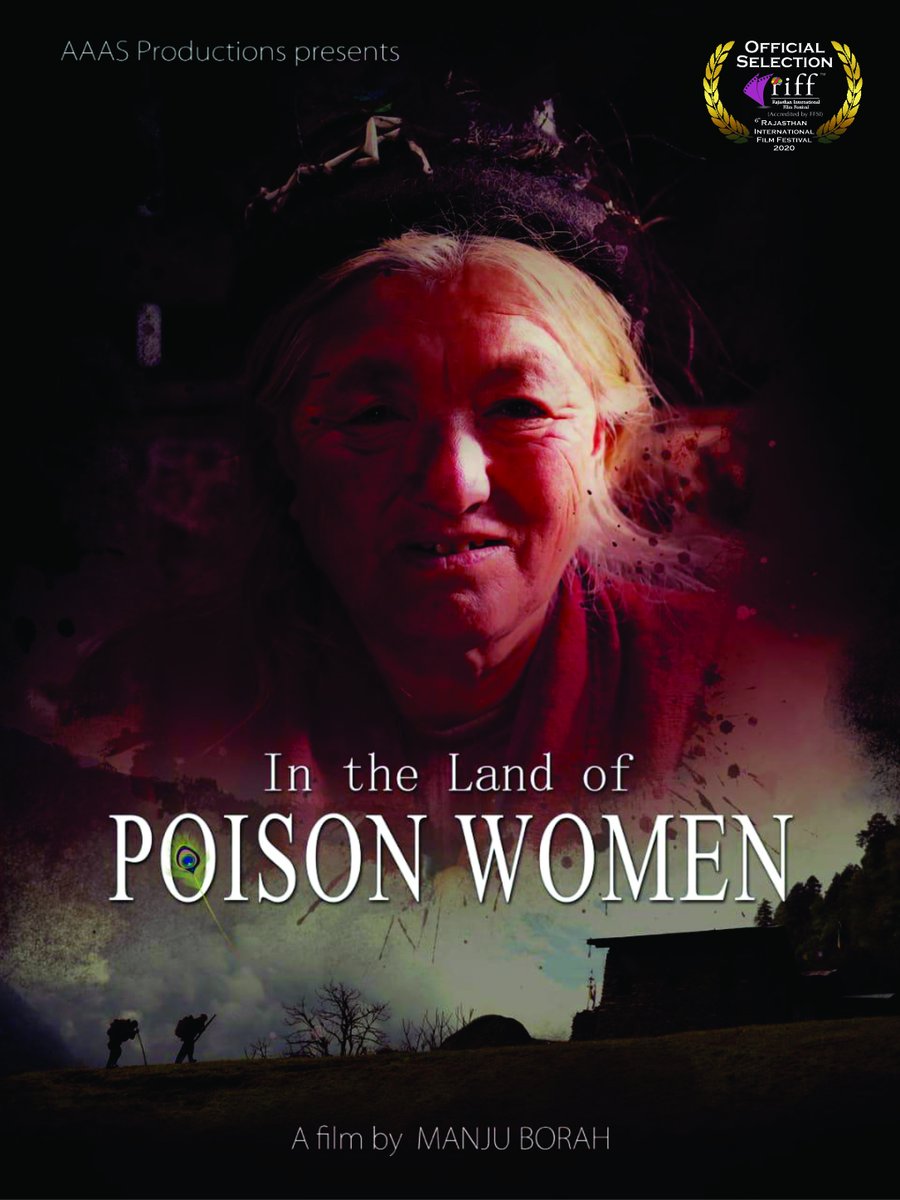 CONTACT
Imagineindia International Film Festival