Apoorva Satish wins Best Student Film Award at Imagineindia 2021 for the film KANYA, Famu Film School.
Born and raised in Chennai, a colourful conglomerate of urban villages, Apoorva was fascinated by the power of Tamil filmdom in state politics, igniting a passion for creating films that are socially and politically aware. To hone her creative skills as a filmmaker, Apoorva travelled to many countries: Sri Lanka, Israel, Italy, Jordan, England, and the USA to work on fiction and non-fiction projects. In 2016, she was selected to attend the International Filmmaking Academy in Bologna under the tutorship of award-winning directors Danis Tanovic and Claudia Llosa.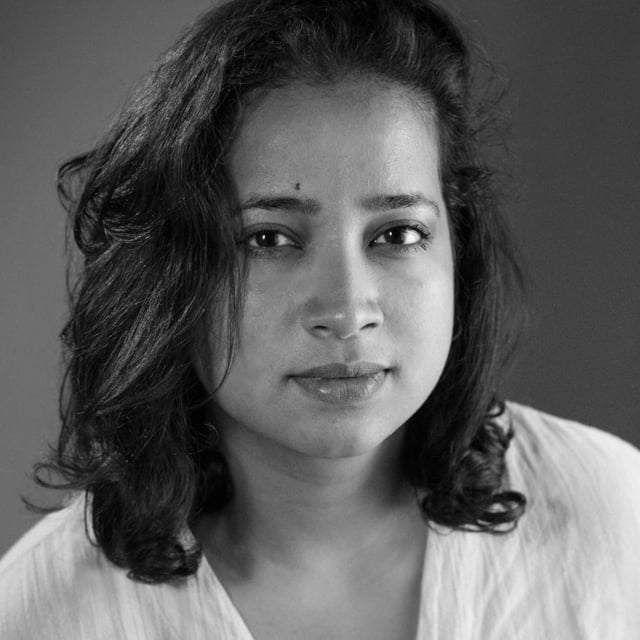 Apoorva recently received her MFA degree from the Film and Tv School of the Academy of Performing arts, Czech Republic. Her graduation film Kanya will have its world premiere at the prestigious Busan International Film Festival 2020 ( South Korea ) in the Wide Angle: Asian short film competition category followed by a European Premiere at Raindance Film festival 2020 ( England ). Apoorva is currently based in Prague, developing her debut feature film while actively exploring short and long-format film projects. Her primary goal is to explore personal stories around socially relevant contemporary ideas and themes.
DIRECTOR,S NOTE
Gender stereotypes have a significant impact on girls, especially during puberty, as this is the time when they learn what it means to be a woman through labels laid down by society – such as beauty and subservience. The onset of puberty triggers increased pressure from society to conform to hegemonic sex- typed identities and roles.
Youngsters become primarily aware of these gender stereotypes and roles during this age and begin to assume and accept them as "universal truths". Consequently, girls' struggle with self-esteem and self- confidence twice as much as boys during puberty because society sends out a message that vigour, power and authority are for men, not women. These stereotypes not only promote inequality between sexes but also encourages youngsters to believe and accept imbalances in power within relationships later in their lives. Gender stereotypes are so deep-rooted in our culture that they even become a part of our language. Empowering girls during this time of their lives when confidence is at its lowest, would be powerful, relevant, and purposeful.
Besides, the world is at a turning point where gender equality is not just a women's issue anymore but a human rights issue. Therefore, it's also important to instil a sense of equality in the minds of not just adolescent girls, but boys as well by supporting them to understand the effect gender stereotypes can have on their options and roles in sport, at school and within their families. This aspect will also help them develop realistic expectations about future relationships based on mutual respect and equity. Kanya is a story of liberation and the phenomenon of moving beyond the conventional status of a woman in a patriarchal community.